ARE YOU READY TO JOIN THE TEAM THAT'S CHANGING FINANCE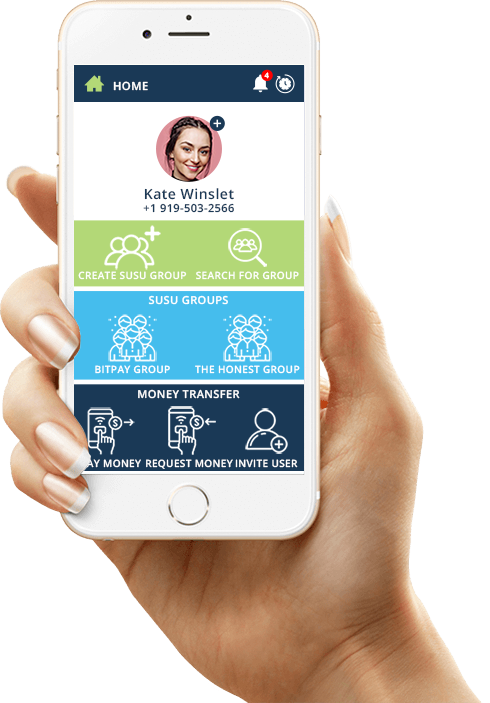 Core features
Take advantage of all our premium features by downloading SuSu Money today.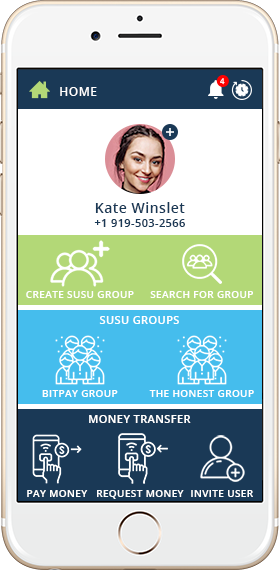 Profile Settings
With just simple clicks, you have options to set up personal preferences by using the profile settings.
This makes it possible for you to see what you want to see and how you want it to appear. You can set
the following preferences below:
Payment Options:
Susu MoneyTurn gives you the flexibility to enter debit cards and bank accounts information for payments and withdrawals.
Personal Info:
In order to make your experience safe and secure SuSu MoneyTurn require some information to validate all users. This way you have a peace of mind while performing transactions.
Notifications:
Users will get alert and notification on transactions without any effort at all. This keeps all users informed on transactions status automatically.
Country:
SuSu MoneyTurn will roll out to different countries around the world. If your country is not on the current list, be patient with us, we are coming.
Currency:
SuSu MoneyTurn gives you the power to choose whatever currency you want to use. You choose the currency; we will do all the work for the correct exchange rates.
Language:
You can use the app with any of the languages on the list you feel comfortable. Again, your language is
not on the list, do not fret we are working on meeting your language needs.
Help:
Help is always one click or a phone call away. Our friendly staff will help meet any of your needs.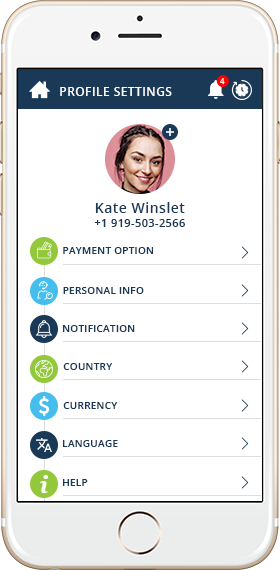 Group Settings
Managing the group has never been easier. Group admins can now perform following features:
Switch turn
Turn algorithm

Random selection: leave it up to us and we'll generate the order for each cycle.
Manual selection: you have the option to be in control for the sequence members should collect.

Set group amount per cycle.
Set number of members in the group.
The currency for all transactions.
Invite members to join.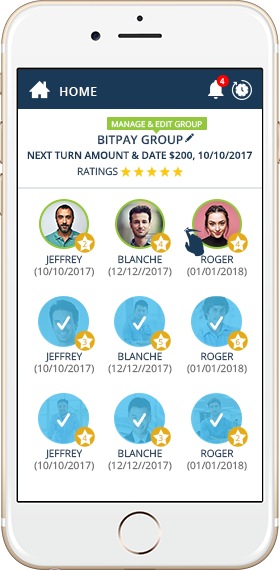 Transaction History
Need to view your transactions and other member transactions for the group? No need to worry. All transactions for your groups are stored and easily accessible whenever you want.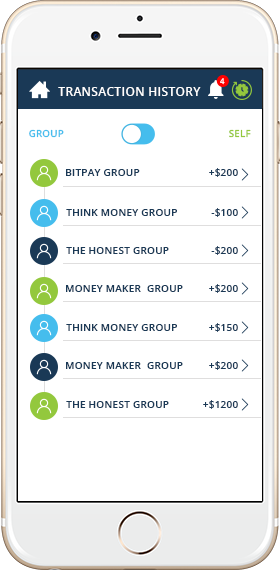 Ranking Members
One of SuSu MoneyTurn's objectives is to help you to meet your financial goals with trustworthy individuals.
To accomplish this, app users have the ability to provide ranking feedback based on their interactions.